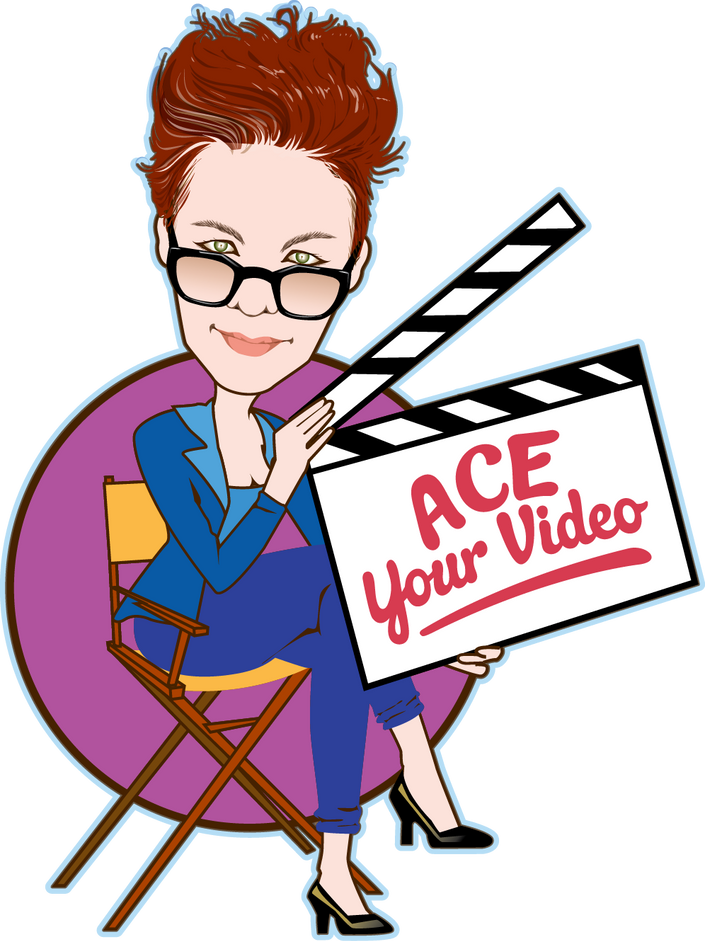 Acing the Basics ON DEMAND
DIY Video Creation Course for Businesses and Entrepreneurs
FINALLY,

A VIDEO COURSE THAT UNLEASHES YOUR TRUE GENIUS
AT YOUR OWN PACE
NO FEAR. NO CONFUSION. ALL FUN.
OR I'LL EAT MY HAT.
"Nom nom nom."

My friend - It's time for your videos to work FOR you and not
AGAINST you!

You are an expert.
Your videos need to look like it.
Quality is non-negotiable.
EVEN if you feel like a boob and a fraud on camera
EVEN if you have loads of videos online (with weak results?)
EVEN if you have less than 1 hour a day to work on your videos
EVEN if you think the internet is a noisy mess and why bother
"because I'd rather drink wine and blog?!"
EVEN if you you're waiting to see how others do it (stop that!)
JOIN THE PARTY UP IN HERE!
AH HA! So you ARE ready to finally learn how to make amazing videos, be seen as the EXPERT and stop feeling like a HOT MESS on video!
My expertise?
BS in Film from Boston University
Over 25 years working on Hollywood films, high end commercials, documentaries, shorts & theatre.
I have:
> directed commercials and film,
> produced commercials and film,
> acted in commercials and film,
> written movies and been an agent,
> coached countless newbies on camera, as well as pros
Guess what:
I have been terrified of the camera, and the equipment.
I overcame.
You will too.
Way quicker than I did, you lucky duck.
Do you want to learn the most powerful marketing skill of our generation?
Without all of the self judgement, without all of the equipment confusion, without losing your mind?
Great
With "Acing the Basics" You'll be golden.
HERE'S HOW:
My 9 modules (ON DEMAND) create a firm foundation that builds the mansion into which you're going to move when you accept that VIDEO IS THE MOST POWERFUL TOOL OF OUR GENERATION.

Your commitment + baby steps + my expertise
=
YOUR SUCCESS IN VIDEO
I'm a coach who will not let you fall.
Unless you try really hard.
Which means give up.
I can't stop that.
But I will not let you fail.
BUT, if you never give up, I will bring your glowing, confident face over the finish line, doing an Irish jig. Or a Bollywood dance. Or a ballet. Your call.
COMMITMENT!
You'll only be committed to your own success if you love what you do.
IF you're selling something you don't love, don't take this course.
IF you already think you suck at what you do, this isn't for you.
BUT, if you know you don't suck..
-yeah, you have doubts and a habit of self judgment -
then welcome aboard!
If you're just plain old confused and have not idea how to do all this video stuff - welcome aboard!
Let's squash all demons like a pink water balloon.
BABY STEPS!
Nobody was born knowing how to make videos, much less amazing videos, much less feeling comfortable doing it from the start.
So, We take this in small steps.
By the end of the course, the foundation – remember that glorious mansion I mentioned above?
You get to move in! Redecorate! Add a heated pool and toilet seats! Paint the walls and buy a California king size bed!
Because you need to settle into the knowledge that your business is going to EXPLODE when you use video the right way!
HOLD ON
This group is FUN Course. It combines terrific expertise, support, checklists and homework.
It's easier with some accountability, great networking and truthful support so if you want professional feedback and positive guidance:
UPGRADE to 3 HOURS PRIVATE COACHING for $200 after purchase.
The DETAILS
"Acing the Basics" is my signature Do-It-Yourself course, now available ON DEMAND. Work it at your pace.
During the course, we will cover every last detail needed to record gorgeous, professional looking videos:
> Equipment (we call them Toys!)
> How to write your script, no matter what your business is!
> How to feel like a queen (or king) IN FRONT of the camera.
> Ease, grace, full breaths – GOLLY YES it's possible.
> Downloadable checklists and homework, lists of equipment/toys to consider
All organized and easy to follow
Remember the TRIFECTA
Your commitment + baby steps + my expertise
=
YOUR SUCCESS IN VIDEO
We cover:
On Camera Confidence
Lighting
Framing
Post-production (editing, uploading)
Hair & Makeup
Wardrobe
Shutting that damn voice up that's saying you can't – that's the mindset.
That last point is so crucial, and it's my expertise, so we really dive deep.
Your success, same as life, is all about what you put into it.
Oh wait, let me bore you:
A two minute video increases purchase intent 97%
A two minute video increases brand association by 139%
A two minute video increases conversion rates on landing pages by 80%
BREAKIN' IT DOWN
The Lessons (aka Course Modules) are available in a private membership site and come with tutorial videos by yours truly and homework.
I developed this coaching program for the independent, driven DIY'er who wants to make professional marketing videos without calling in a huge team!
LET ME KNOW!
WHAT WE WILL DO DURING THIS COURSE TO GET YOU ON THAT ROAD:
You will learn how to present yourself on camera like the branded, quality expert you are. We cover script writing and delivery and we don't shy away from the inner game. You WILL be confident, clear and genuine with every word.
Copy writing! Mercy me this is another terrifying area we peel open like a kumquat! Juicy yummy words are around the bend for you.
Let's crush it: master the art of sounding crisp and clear instead of that "in the tunnel" sound that can happen with poor audio quality. Gosh that drives me bonkers!
Conquer the "how to" of lighting your videos with sun or studio lights so you start looking like a power player. That's right… no more struggling with uneven lighting and poorly laid shadows that decrease video quality.
Figure out what background you should/can use and what to avoid.
You'll get insider tricks on wardrobe styling from a pro, so you are wearing that cool vibe that reflects your business or personal brand. Our guest wardrobe expert gives you tips.


Why stop there?! We have another expert who visits us and will be part of the live Q&A for Hair and Make-up. This module gave me such secret relief! I gained so much confidence in myself in this area. Yes me! Whew.


We're going to cover the basics you GOTTA know about editing, saving and uploading your video files to the more popular servers.



What freaks a lot of people out is how to put it all together... Don't worry we will get you editing and uploading your masterpieces quickly, meaning you spend less time behind the scenes and more time in front of the clients who are eager to see you "on camera."
"ACING THE BASICS" IS THE TICKET FOR YOU IF YOU'VE EVER SAID:
Where do I even start with video?

I'm ready to grow this business yesterday!

I sound so stiff /boring when I'm on camera.

Holy sh*t is that me?! No!

My message isn't clear when I make videos.

I don't know what equipment I need or how to set it up.

I feel great on camera but what do I do with the videos?!
Determined to get qualified traffic to your site.

Ready to commit to growing your business, your list and your profits with video.
Willing to spend 3-5 hours/week to learn how to create videos that you love!
Serious about diving in and taking action to get mind blowing results from your videos, lickety split.
Excited about learning in a super fun community with a professional actress-director-producer-comedian as your coach!




Terrified OR excited to be more visible!

Ready to stand out from the internet noise by rising above the other videos

LOOK

If you are not visible you are leaving money on the table – Boo!




BEST PART?

You don't need a list to do this, you don't need to have launched and you don't even have to have your genius online yet. Video can help build you your list and absolutely draws your ideal clients to you, fast.
"ACING THE BASICS" WILL GIVE YOU:
The know-how and inner swagger to create your own videos and feel awesome about them!

A clear set of directions for scripting AND delivery (WHAT to say and HOW to say it)!

All of my years on expensive film shoots so that I can show you the low-cost options for lighting, audio, filming, and the film hacks and pro tips I've gathered and used in my career of over 25 years in the industry!

A support group so that you can get MY eyes on your videos and your classmates' encouragement to keep on rocking with your weekly assignments!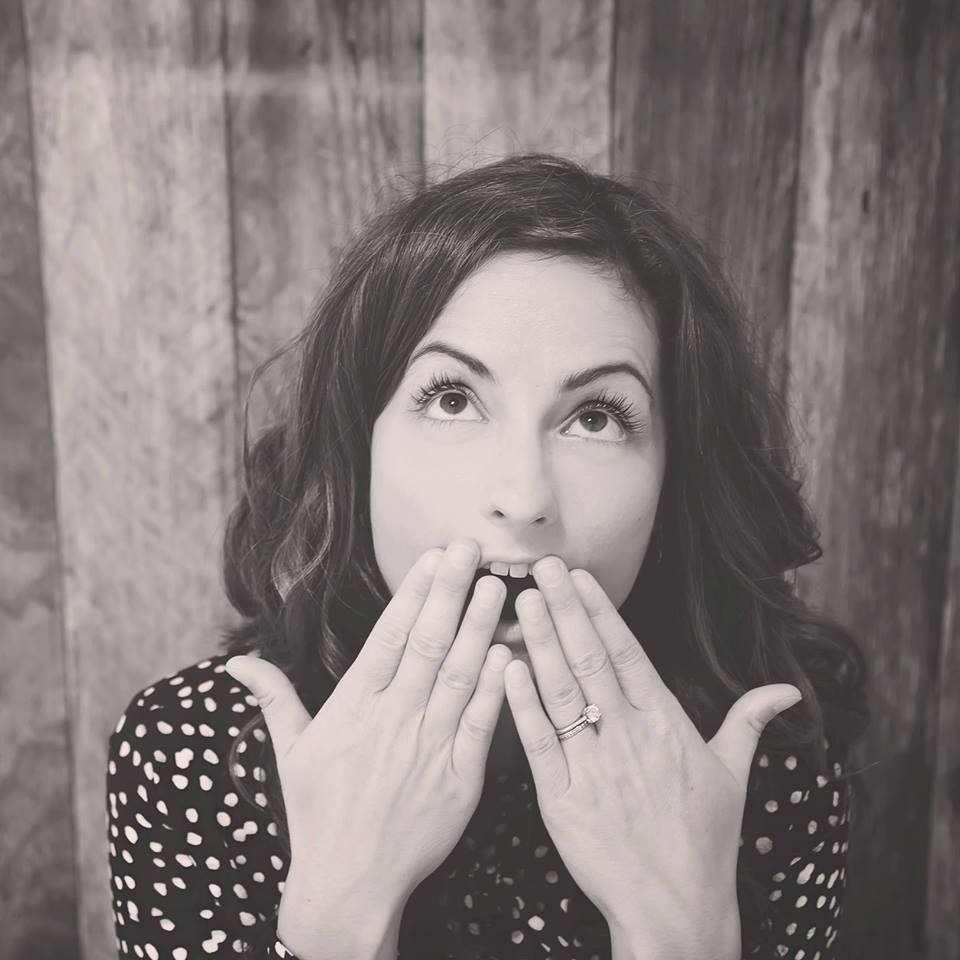 If it wasn't for Colleen, I would have never had the courage to put myself out there on camera. She helped me overcome my camera fears with encouragement, coaching, and compassion as she too faced the same fears (and she's a pro!). Taking the course not only improved my self confidence, but also made me a whiz at creating professional looking videos. I just made my first $2000.00 on a video that I created for a product. Colleen supported me the whole way, was readily available for questions and feedback. I especially loved the live feedback on the videos. I would highly recommend working with Colleen if you're looking to up your game and conquer your fears. Thanks Colleen!
Susie G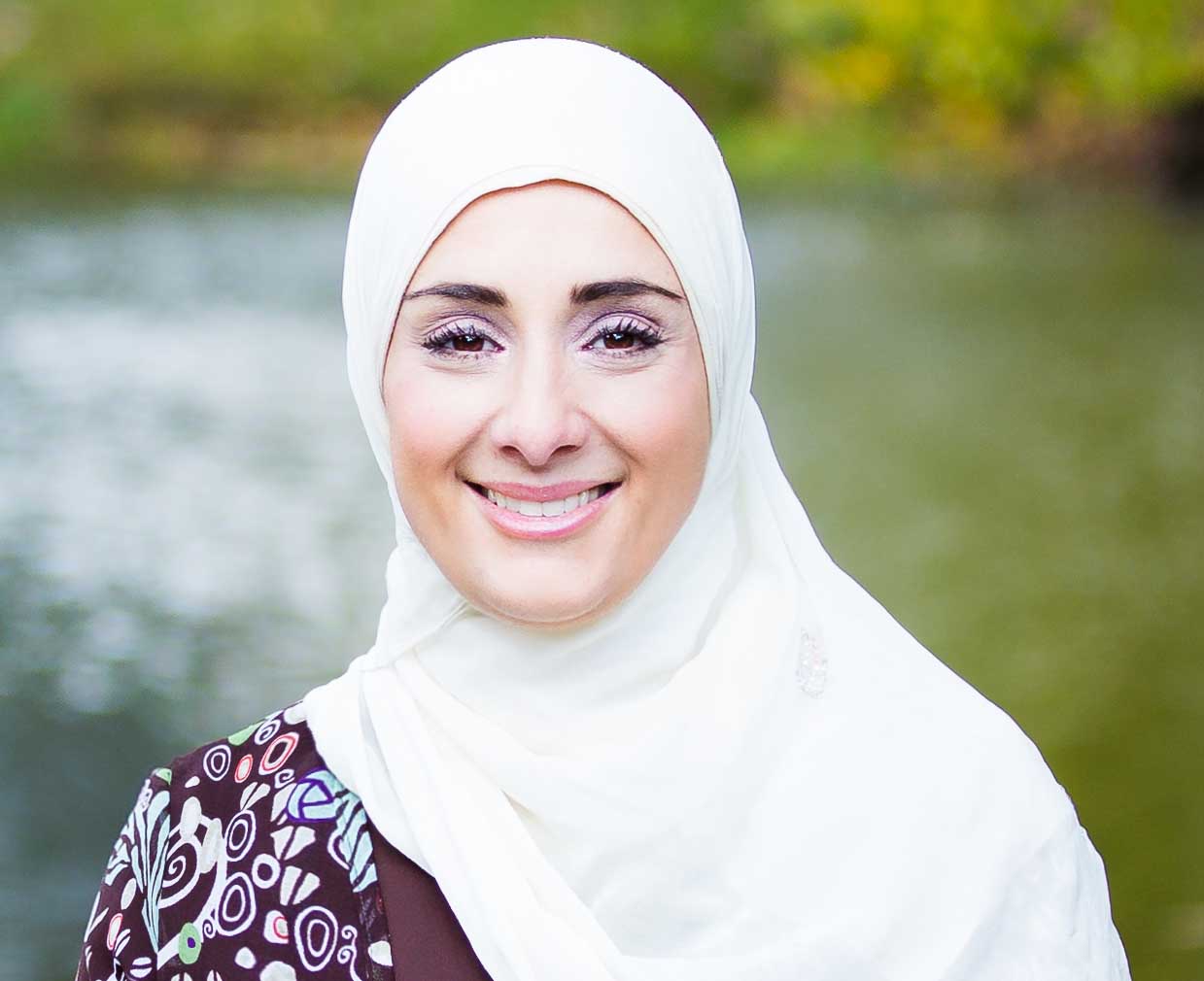 The Ace Your Video Course has given me the tools and the confidence to use videos for marketing and content for my coaching business. I had no confidence in being on camera and I did not know where to start. Colleen's fun approach to video-making and the way she simplifies the course content will make everyone to start creating videos. Having taken the Ace Your Video course I learned to overcome my fear of being on Camera and how to create not only a high quality video, but also great content for the videos. The course has been an eye-opener as to the importance of video-marketing in today's crowded coaching markets. The makeup and wardrobe modules were great in helping me make the most of my wardrobe for the videos. The course is perfect for those who want to start a video blog, create marketing videos, and content videos. I highly recommend Colleen's AYV course and would definitely continue following her for updates and new information and techniques in creating amazing videos.
- Malak B
Nine Downloadable Course Lessons (See? Bonus Module already!)…each one covers a piece of the ACTION.

Weekly Downloadable workbooks/tip sheets/checklists.
These are formulated to help you in your coursework. You'll have worksheets and checklists geared toward each lesson so we knock it into your noggin. I know you're super busy, so "Acing the Basics" is a 100% downloadable course. You'll have the convenience of saving all the videos and PDFs to your device(s) so that you can work through them when it's convenient for you.

UPGRADE TO ADD THREE HOURS OF PRIVATE COACHING FOR ONLY $200 AFTER PURCHASE

Review of Your Videos - Full Version Only
ADD PERSONAL COACHING FOR ONLY $200 after purchase.
You'll receive my eagle eyed feedback on each of your weekly video assignments. Say what? I'm going to review your videos? HOLY BANANAS, yes, yes, yes!
This is SUPER valuable…feedback is the backbone of what will help you improve. Each time you make a video, I give it a critique, from a place of "what works", so that you have a chance to learn and come back the next week with a new and improved understanding.
After 8 weeks of this, you'll have a mastery of the techniques and never wonder again how/if/can you do it!
BUT WHAT'S IN IT? CHECK THIS OUT.
---
Module1 : Basic Editing Tips and Tricks
Module 2: Framing…let's get your location set up in-home, your video Studio (bedroom, office, living room, you name it) or outside.
Magic happens on these calls, grasshopper! Yep, we'll cover last week's session, answer your questions, then move on to the new material and spell out what is needed for you to rock the next week, so you can make sure every question you have is answered. Can't make a call? No problem. All calls are recorded and available as mp3s.
Module 3: SOUND. Oh SO important.
Almost more important that the video! Did I say that?! Sound can seem scary and mysterious but we break it down and simplify your options based on the camera choice from Module 1. This is a personalized course, group or not. I'll work with everyone to find the right combination.
Module 4: Lighting…Video Indoor Lighting and Outdoor Lighting Solutions.
Let there be light! And there was…efficient and powerful lighting is so key, that in this in depth module I take you behind the scenes and show you what my set up looks like and how you, too, can work with "studio lights" and not freak out. I wrestle with "Mindy" – my soft box light: and win. This will make sense when you enroll. Ahem. Let's light your shoots like a pro and not break the bank, shall we?
Module 5 : Copywriting Gold.
Here, we're going to talk about what you're going to talk about. Yep, simple and effective. This one excites me SO much. This used to be a BIG fear of mine, but no more. I've gathered the formulas or several top copy writers in the entrepreneurial industry for you to pick and choose – because all brains are not alike! You will not only find your core message, but have the tools to express it deftly on camera. Hey hey. We're not trying to win a Pulitzer. You'll learn formulas to create various styles of videos that speak to your target market and when used correctly can catapult your online business to the next level.
Module 6: On Camera Presence – this is IT!
This is one of my specialties. I've been a director and actress for a very long time. I have directed amateurs and pros and I have a tremendous talent here. No matter whether you are a natural, or completely new and feel stiff, this module will bring your message and fearlessness to a new level.
Bonus Teleprompter Jazz – Do we all have to commit our lines to memory and rehearse in the wee hours of the night? Uh, nope! Let's learn to use what everyone else uses… entertainers and newscasters have learned to easily use a teleprompter! We're going to practice this until you are flawless.
Modules 7 & 8: Look at me! MUAH & Wardrobe – Fun Fun Fun!
We have two guest experts interviewed in one week!!! I'm like a dog with a peanut butter cone!
Glossy and Flossy: On Camera Makeup
Tips To Look Your Best On Camera… Make Up Artist Bea Cohen knows how to make you look amazing on camera. I get a little star struck around her myself. Trained in London's trendy West End, Bea has been making faces pretty in New York for the better part of fourteen years. She currently does makeup and hair for TV commercials, print advertising, live events and weddings.
She's worked with clients that include Rosario Dawson, Saoirse Ronan, Jay Z, Eli Manning and Kat Von D, to name a few. This module covers important questions that everyone has about makeup: on camera vs off camera makeup, looking shiny on camera, age, and lots more…She talks tools, not overdoing it, and avoiding shadows and other flaws that can trip you up. Plus you'll get a downloadable PDF to track your makeup selections.
All The Clothing & Jewelry Tips You Need For Looking Sharp & "On Brand"
Do you hear the angels singing? In this video, dynamo Wardrobe Stylist Eden Miller shares her insider fashion tips for smashing it on camera. She is a wardrobe designer and stylist (those are different believe it or not) to the stars! So, she is seasoned and exceptionally familiar with what looks good and what looks strange on camera. Get optimal by keeping it simple and you'll love this module because she's going to share oodles of essential secrets for knowing what to wear when you film. Plus, you'll find out patterns to avoid and discover how to keep certain things in place that just never want to stay. Ever wondered if you should wear shiny clothes on camera? Find out here.
A Tony nominee who works constantly on major film & tv, basically, Eden has seen the following in their skivvies: Greg Kinnear, Alan Cumming, Olivia Wilde, Willem Dafoe, Zachary Quinto, Peter Dinklage, among others!
Module 9: Wrapping it up.
With stuff you've probably mastered by week 8 – we cover post workflow/editing. What's the best way to save your files? How to you name them? How do you edit them? How do you export them? We cover a broad range of topics and will hone in on the call. Boom shakalaka.
Course Curriculum
Howdy! Welcome to Orientation Week
Available in days
days after you enroll
Module 1: Editing
Available in days
days after you enroll
Module 2: Acing the Frame
Available in days
days after you enroll
"ACING THE BASICS" WILL SHOW YOU HOW TO LET YOUR TRUE MESSAGE DO THE TALKING AND THE WALKING:
Avoid the biggest mistake most newbies make with their videos.

How to make 'em notice your message and not your wall.

The number one strategy for improving your video quality by 50% without changing your camera.
You Will:
Dial into the WHY behind your videos…what are you doing this for? Education? Inspiration? Entertainment? We get you clear and broadcast a solid signal.

Discover why focusing on what you're doing is going to trip you up…and focusing on your message and vision is what gets you in the flow.

Realize why we have to squash all the crazy talk and self-criticism in our brains! All that self-talk just ties up in kn Let's knock it out with a one-two punch and move through your fears, concentrate on what's essential (connecting with your audience) and truly dig the results of your video shoots
Tired of buying courses you don't finish?
Me too. It ends here
BONUSES:
Full Version Only
UPGRADE TO ADD THREE HOURS OF PRIVATE COACHING FOR ONLY $200 AFTER PURCHASE

Access to upgrades of "Acing the Basics" as it adapts and grows. (Priceless)
Backwards Chaining: IF YOU REQUEST, as a bonus, I will help you courageously commit to a firm calendar date to shoot your videos if you like– For example: You decide that you want to create a three video sales funnel for a product or program launch in August. Let's see what that looks like and map it out, because planning is everything. In this course, I will help you backwards-chain the process of one of your projects so that it flows smoothly.
Alumni Discounts: Superb discounted rates for 1:1 private consulting/coaching sessions OR Done For You Packages
WHAT HAPPENS WHEN YOU REGISTER FOR ACING THE BASICS?
First, the hills will ring out with the sound of music. I will shout "YAY!" Then, you will have access to the entire course, handouts and videos to start when you're ready and work through on your timeline! No pressure, just fun.
I want to lovingly catapult you into video success, so anything and everything goes, especially with laughs and a lot of smiles.
ACING THE BASICS Guarantee
Unfortunately, because of the immediate availability to the entire course and curriculum, this version is non-refundable. Please see the FULL VERSION Acing the Basics for a refund policy.